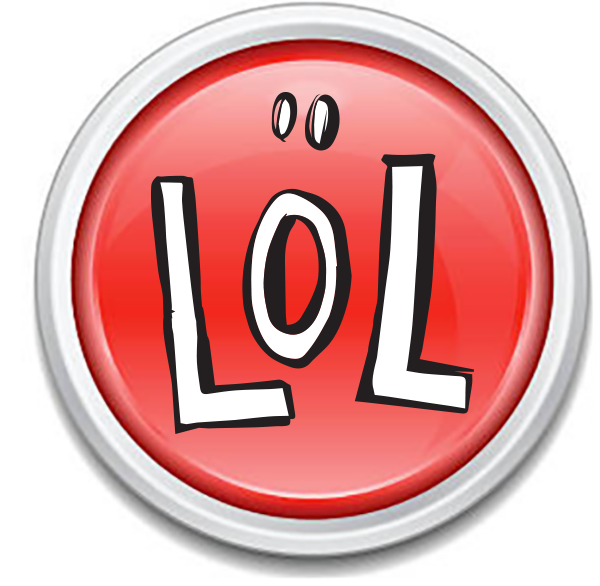 Unique Access Workshops
L

earn

O

n

L

ine Fall 2020

klusterfork is bringing
The Entertainment Industry's
BEST

to you.

LINDA KASH is a familiar face to Canadians as the Kraft Philadelphia Cream Cheese angel and has an extensive career of credits in television and film including Seinfeld, Everybody Loves Raymond, Waiting for Guffman, Best in Show and the Fargo series opposite Ewan McGregor.  She runs the Peterborough Academy of Performing Arts (PAPA), founded in 2007 with her late husband Paul O'Sullivan, teaching improv and acting skills to children, teens & adults.

LISA MERCHANT has been studying, performing and teaching the art of improvisation for 26 years. She is a Professor of Improv at Humber College, a senior faculty member and corporate facilitator with Second City Training Centre and has been guest faculty with Osgood Hall Law School. She coached Canada's Olympic teams for the London 2012 Summer Games and Sochi 2014 Winter Games. She has earned countless nomination and awards from The Canadian Comedy Awards including three times for Canada's Best Improviser.

STEVE ROSS has been an actor for almost 30 years and has been a company member with The Stratford Festival of Canada for 16 seasons.  He has performed at many of the regional theatres across the country, with credits including: The Producers, A Christmas Carol, Cat on a Hot Tin Roof, London Road, Assassins, A Midsummer Night's Dream and The Full Monty. Some Stratford credits include The Rocky Horror Show, Billy Elliot, Little Shop of Horrors, Guys and Dolls, Fiddler on the Roof, Hamlet, The Comedy of Errors, The Grapes of Wrath and To Kill a Mockingbird. Steve is a proud graduate of The National Theatre School.

ROBERT MARKUS is a Stratford-based actor and singer, most recently known to audiences for performing the titular role in Mirvish Productions' Dear Evan Hansen. Selected other credits include Riff Raff in The Rocky Horror Show, Tommy in The Who's Tommy, as well as roles in The Music Man and Fiddler on the Roof (Stratford Festival of Canada), Joseph in Joseph and the Amazing Technicolor Dream Coat (Theatre Aquarius), Judas in Jesus Christ Superstar (Mayfield Theatre), Gabe in Next to Normal (Theatre Calgary and Citadel Theatre), Pinnochio in Shrek and Denny in Dream a Little Dream (Grand Theatre), Mary Sunshine in Chicago (Drayton Entertainment). Robert has appeared in productions at The Shaw Festival, The Vancouver Playhouse, Young People's Theatre, Ross Petty Productions, and The Musical Stage Company.

ROBERT MCQUEEN is an Associate Artist with The Musical Stage Company in Toronto and on faculty at HB Theatre Studio in New York City and Arte Studio in Mexico City. Recent directing projects include 42nd Street for Theatre Under The Stars (Vancouver), the New York premiere of Forest Boy, The Magic Flute for Vancouver Opera, Capriccio for Pacific Opera, La Bohème for The Canadian Opera Company; Where Elephants Weep at the Chelna Theatre in Phnom Penh, Carousel for the Galaxy Theatre in Tokyo; The Immigrant for the Harold Green Theatre and Man Of La Mancha for the Stratford Festival of Canada. Robert was the Associate Director for the Broadway, Toronto and all Latin American productions of Mamma Mia. In February 2020, he directed Caroline, or Change at Toronto's Winter Garden theatre for which he received a Dora nomination for Outstanding Direction of a Musical. He currently calls Stratford home.

STEPHANIE GORIN is an award-winning casting agent with over 25 years casting Canadian television, film, and musical theatre productions. Recent musical theatre casting credits include Dear Evan Hansen, Come From Away, Kinky Boots, Les Miserables, War Horse, Bombay Dreams, The Lion King. She's a five-time Emmy award nominee and one-time Emmy winner (Best Casting of a Mini-Series, Fargo) and won a Canadian Comedy Award for her comedic documentary, The Casting Room. She is a recipient of the Ontario's Premier Award for Excellence in Creative Arts.

DAWN WHITWELL produces and hosts Dawn Patrol, one of Toronto's most popular weekly, live comedy shows. As a standup, Dawn has been featured at Just For Laughs in Montreal, JFL42, and as a writer for CBC's Baroness von Sketch Show. Dawn is also the founder of Comedy Girl, a stand-up comedy class she created to amplify diverse voices through laughter. She has been teaching stand-up since 2002. 

ED SAHELY has been teaching Group Improv for Actors to the first-year theatre students at George Brown College for the last twenty years. He spent seven years performing and writing with The Second City and received a Dora Mavor Moore Award for work on the Toronto Mainstage. Ed is co-creator of the improv troupe Not To Be Repeated, which developed into a television series aired on CTV and the Comedy Channel. He has countless television and film credits in Canada and the US.

ANDY MASSINGHAM has been an actor, teacher, director and playwright for over thirty years. His Dora award-winning wordless play Rough House toured Canada and the US. Andy conducts physical theatre workshops at Second City, Tarragon, Toronto Film School, University of Ottawa and Humber College. He has appeared at the Stratford Festival, N.A.C., Theatre New Brunswick, Banff Centre, Soulpepper and many others.

JAN CARUANA has taught improv classes across the country and has coached numerous improv teams. She is an award winning performer and writer with credits including Baroness Von Sketch, Kim's Convenience, Mean Girls and the young adult juggernaut The Next Step.  Last year, Jan directed the critically acclaimed sketch troupe Not Oasis in their Fringe Hit We've Come From Away. 

PAUL CONSTABLE is an alumnus of Toronto's Second City. While there, he helped co-create six Mainstage shows, including the Canadian Comedy Award Winning Psychedelicatessen. He has appeared in various films and TV shows, including Downsizing, The Twelve Men of Xmas, and Murdoch Mysteries. On stage, he has been in musicals such as A Funny Thing Happened on the Way to the Forum, Buddy:The Buddy Holly Story, Joseph and the Amazing Technicolour Dreamcoat and They're Playing Our Song. As a teacher, he taught improvisation with the Second City for close to a decade. Most people know him best as Gary, the Canadian Tire Guy, a part he has been playing not quite as long as a certain angel with a cream cheese fascination, but close …darn close.

JACK MOSSHAMMER is a 30-year veteran actor and improv performer. Writing, acting and teaching credits include Second City (Toronto and Los Angeles), Bad Dog Theatre, TheatreSports, Humber College and The Toronto Film School. He was in the improvised movie Man of the Year and can be seen playing Seymour in the vintage improvised soap opera Train 48 (available on Prime).

JANE MORRIS  is the Johnny Appleseed of comedy clubs, having opened the Chicago Comedy Showcase, the Second City ETC, Second City Los Angeles, Upfront Comedy, the Comedy Underground and currently managing the fanaticSalon in Culver City. She has most recently been seen in Brooklyn Nine-Nine, Shameless, AP Bio and in 2019, Steven Soderburgh's The Laudromat. A founding member of the Second City ETC in Chicago, Jane was the first woman director and changed the cast dynamic from the traditional 4 man 2 woman troupe to 4 women and 3 men. She teaches a writing-for-performance workshop at the fanaticSalon every Wednesday evening and performs live at the venue on a regular basis.

JONATHAN WILSON is an award-winning playwright and actor. He served as the playwright in residence at Toronto's Tarragon Theatre and worked as a writer/improviser with The Second City Toronto in seven productions.  Jonathan is also part of the long form improvisation group Not To Be Repeated that was the basis for a 12-episode comedy series on The Comedy Network. Jonathan's plays include Kilt and My Own Private Oshawa, which was also filmed as a Comedy Special for the CTV network.

JEFF MICHALSKI has taught all forms of improvisation for over twenty years, as well as developed his own long-form techniques. He has performed across the United States, Canada, and Ireland in theatres and nightclubs and has directed Second City companies in Chicago, Los Angeles, Kilkenny, and Toronto. Founder of the Second City ETC, he also helped create the Second City Training Program in Chicago and Los Angeles. As a producer, director and performer, he has worked with Dan Castellaneta, Chris Farley, Amy Sedaris, Mike Meyer, Steven Colbert, Ryan Stiles, and many more.